Due to the restrictions on gatherings and concern for our speakers, members, and teams - we are going to be postponing this meeting and social event until later in the year. If you have any questions, please reach out to the HDI Board. Thank you!
Agenda:
11:30 - Registration, Networking and Lunch
Lunch will be provided by MOHDI
12:30 - Our First Speaker:
Why Employee Experience Should Be the CIO's Top Priority
Presented By: Bob Roark, Executive Solution Strategist, Cherwell Software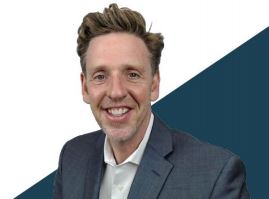 When asked what their top priority initiatives are, CIO's typically say something about customer experience with a direct reference to the nebulous yet ubiquitous "digital transformation". For the first time ever, this year employee experience made its way to the top 3 according to CIO.com. In this session, Bob will de-code what employee experience is, how you measure it and most importantly how you improve it.
Bob Roark helps leaders improve efficiency, elevate experiences and drive transformation. He's the bestselling co-author of "The Success Blueprint" with Brian Tracy and author of "Collaboration for Success." Fascinated by the art of service management, Bob spent the past 25 years delivering services in multiple industries and collaborating across all business lines to solve real-world problems. In his work he has discovered some straightforward patterns for successfully delivering a no-nonsense approach for organizations to mature, gain a competitive edge, and take their service and support culture to the next level. He wrote Collaboration for Success: The future of IT Service and Support Culture to help organizations understand how to successfully modernize enterprise programs, transform service organizations, and elevate experiences by empowering people and fostering a culture of collaboration and engagement. As a global thought leader, Bob regularly speaks at industry events. He is an Executive Solution Strategist for Cherwell Software, an AXELOS Ambassador, recognized as one of America's PremierExperts™, and an MBA graduate of Western Governors University.
1:30 PM - Our Second Speaker
​​​​​Automating Identity Management Tasks to Help Reduce Burden on the Service Desk
Presented By: Jerrod Brennan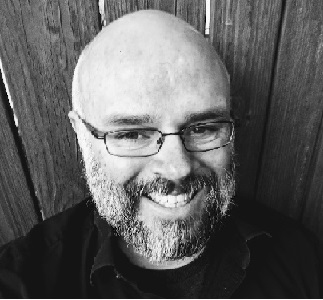 Identity and access management (IAM) related activities often fall to the service desk, with issues stemming from forgotten passwords and from users unable to access programs they need in order to do their jobs. As companies are using more and more cloud-based services, this has made the process of supporting these users even more difficult. The icing on the cake is that service desk employees need to be on the lookout for social engineers who try to exploit these issues for their own gain, trying to trick the service desk into giving them unauthorized access to systems and applications. With the right combination of people, process, technology, and security know-how, organizations can securely automate much of this activity. In this talk, Jerod Brennen will walk you through how to do just that.
2:30 PM - Round Table - Topics to be determined
3:15 PM - Raffle, Meeting Closing
3:30 PM - Meeting Ends, Social Event Begins
5200 Rings Rd, Dublin, OH 43017, USA (Northwoods)