Please join us and our Guest Speaker Jamal Luke for the MOHDI End of Year Celebration on January 14th, 2022 to celebrate our MOHDI nominees for the Best Service and Support Analyst and for the Best Service and Support Technician. During this celebration we will be announcing our MOHDI Chapter winners in both categories.
Speaker Bio: Jamal Luke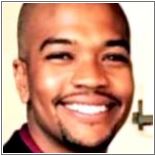 Jamal Luke left Tiffin University and walked on to the Ohio State football team because he knew he needed to pursue his dream of being a Buckeye. He made the team and played wide receiver at The Ohio State University from 2000-2003. Luke was part of the 2002 NCAA Division 1-A National Championship team. Luke graduated from Ohio State in 2004 with a Bachelor of Science in education, sport and leisure studies. He has worked as a teacher and a coach, but now owns his own network marketing business.
Jamal entered the business field with the fortitude and strength of a winner. Utilizing his knowledge of sports, coaching, and winning, Jamal became an entrepreneur dedicated to inspiring others to make positive life choices, healthier lifestyles, and be the best champion they can be.
As a business owner, Jamal continues to lead his companies to success. He doesn't just teach greatness– he's done it! Around the country, Jamal INSPIRES audiences to ASPIRE to win.
MOHDI End of Year Celebration Event Details
When:
January14th, 2022 11:30 AM to 3:00 PM
Where:
Versa Grandview: "The Conversation Room" -
1201 Dublin Rd
Columbus, OH 43215, USA
Additional Info:
Versa Grandview does require face coverings (masking) while in the building. Additional location information can be found at https://versa.works/covid-19-information/.
Please note that if you have any dietary restrictions we ask that you reach out President@MOHDI.net so we can make adjustments.
Versa Grandview: "The Conversation Room" - 1201 Dublin Rd, Columbus, OH 43215, USA